Our Proven Process
Let Our Expertise Help Your Practice Grow
Our team is focused on equipping you with the tools, knowledge, and quantifiable step-by-step processes to grow your dental practice and finally live the life you want.
We call it a proven process because we have seen our trustworthy programs work time and time again. Learn more about our proven process and the goal of each step below.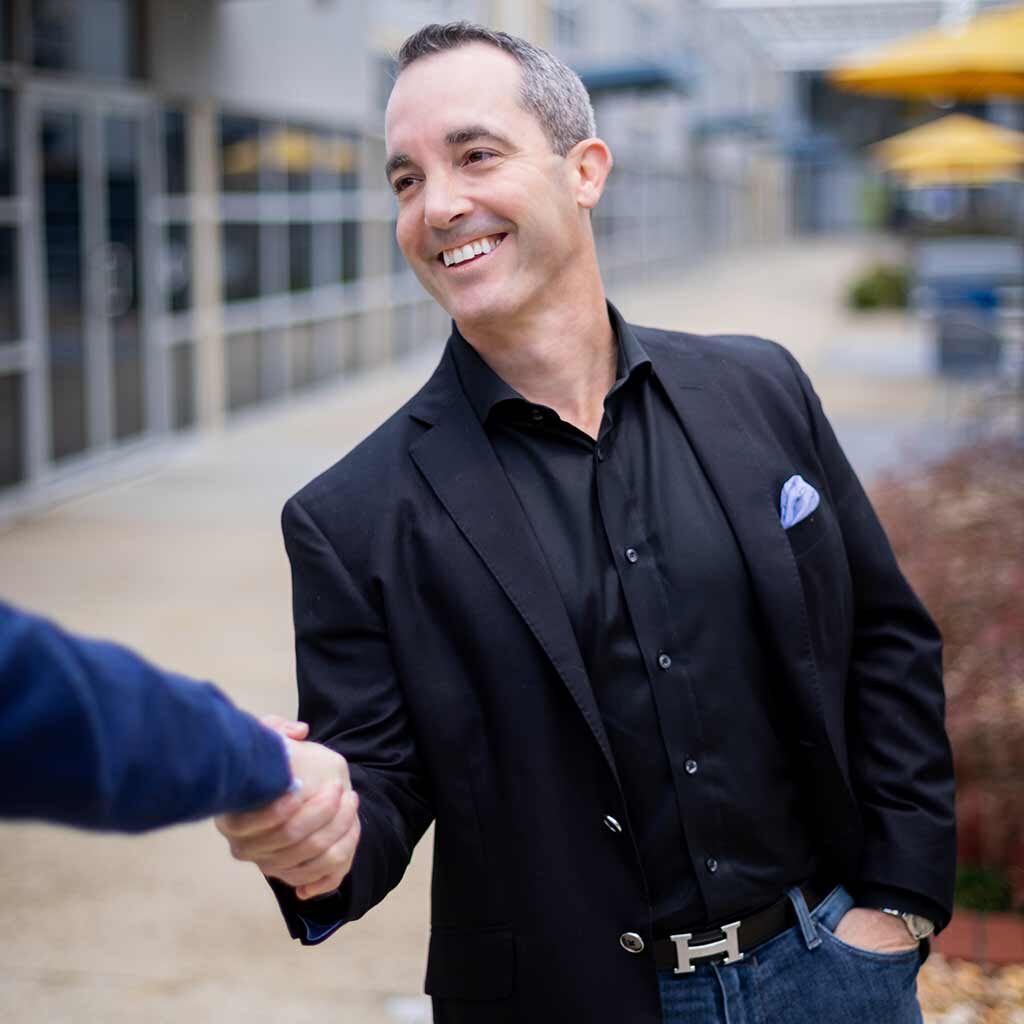 Foundation Workshop
It is fundamentally important to establish the foundation your practice is built upon. With a stronger foundation, you can build bigger and higher. The Foundation Workshop utilizes groundbreaking techniques to empower you with successful ideology and philosophy, lead you to your vision, instill an abundance mindset, learn capital investment techniques, understand your financials, and much more.
Business Masterminds
Every quarter, you'll receive detailed teachings on targeted areas of your business to increase your business acumen and be empowered with the knowledge and next steps to successfully grow your dental practice. You will be equipped with fresh ideas, have your business questions answered, learn business principles and techniques, receive printed materials for future reference, connect with like-minded businessmen and women, and continue your journey toward your goals.
Capital Investment Advisory Service
Our Capital Investment Advisory Service is designed to help you define your financial goals, determine where you currently are, and equip you with strategic plans and action items to reach your goal. Our dental wealth consultants will sit down with you and your spouse to read through your financials to help you make even better financial decisions that will increase revenue and pay off non-strategic debt quickly. During these sessions, your detailed questions will be answered, and we will give understanding and insight into your financial future.
Operations Analysis & Tower Team Surge
Your team is one of the most important aspects of your practice. How you lead them matters, but how they are as leaders will significantly impact your practice. Invest in your team with our in-office dentist team training, and we will help you build a world-class team of leaders. We also offer exclusive leadership retreats and more.
Tower University - Online Business Training
Tower University is an online dental consultant platform built with you and your practice in mind. This platform helps you track and measure your growth in revenue and net worth, learn new content, have access to all mathematical equations you'll need to grow your business, updated training videos for 24/7 reference, and a secure server to upload important documents all into one place.